Tekelec TE820A
Transmission Test Set
"Loaded !!!"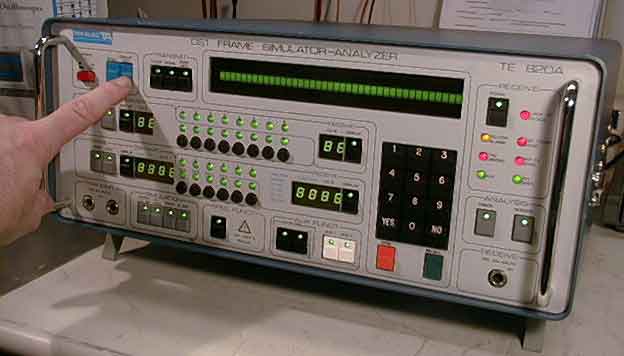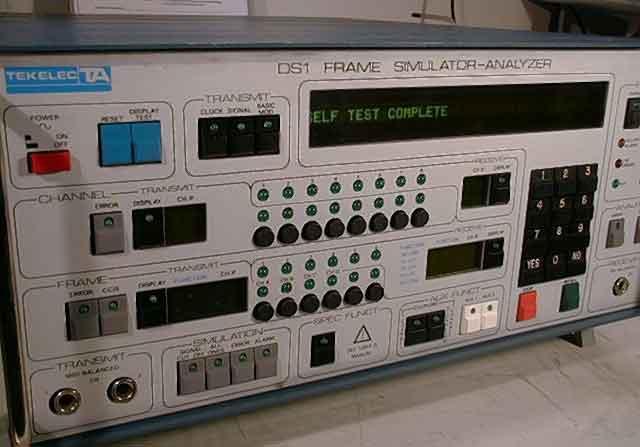 This Tekelec TE-820A is loaded and then some. It has so many optional modules that 2 of them are bagged separately with the unit. The unit is in great condition and passes self test.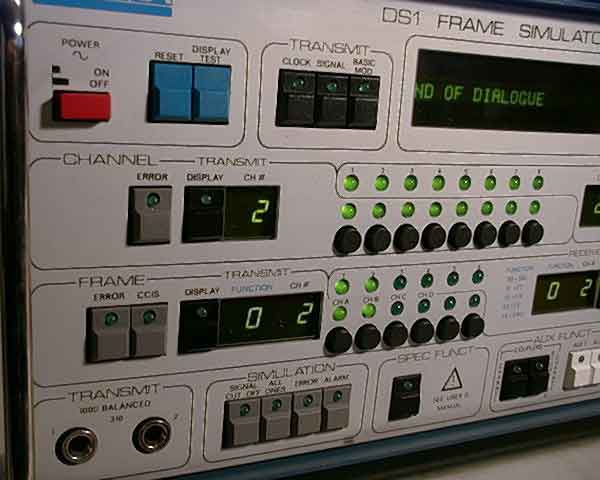 Tekelec TA DSI Frame Simulator - Analyzer Model TE820A
Tekelec TE820A DS1 Frame Simulator Analyzer "DS1 Frame Simulator Analyzer, for DSO/DS1 testing and maintenance, such as testing channel banks, digital PBX, voice and data multiplexers, DS1 terminals, DS1 office and line equipment." There is no reserve on this item.
Everything in the picture is included and much more.
This analyzer is loaded with the following options and modules:
Opt01 Module

Opt02 Module

Opt04 Module

Opt05 Module

Opt06 Module

Opt07 Module

Opt09 RS232

Opt10 Module

Opt11 Module

Receive Frame

Receive Channel

Receive Line Module w/ Clock Data & Probe Input (TEA7 Probe Included)

Transmit Channel

Transmit Frame

Transmit Line with Control Clock & Data Output

Processor Two & Processor One with IE488 & Dip Switch
Other Accessories Include:
Cordura Padded Travel Case (not pictured)

Interconnect Cables

Tekelec 6470 Printer by DigiTec

Front and Rear Hard Covers