Pair of (2) Matched Primo EM4052PMI4
Condenser Microphones
(Bruel & Kjaer Style)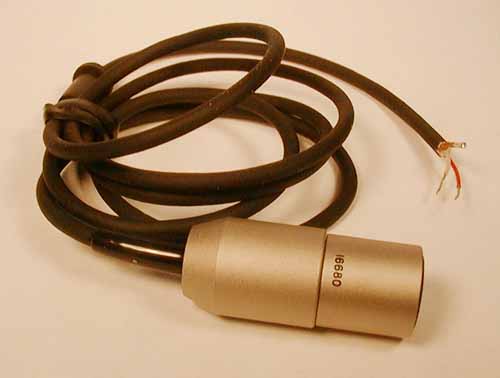 Although there is one mic in the photograph, this auction is for two.
Each microphone comes with its own Calibration Data Sheet (below)
Specifications:
Impedance: 1k ohms +/-30%
Sensitivity: -45dB +/-2.5dB ct 1kHz (RE 0dB + 1v/Pa)
Frequency Response: Flat (70º incidence within limits)
Directional Characteristics: Non-directional
S/N Ratio: 32dB S.P.L. max.
Operating Voltage: 4v
Supply Current: 250 uA max
Distortion: Below 135oB 1.5% max
Below 132oB 1% max
Below 122oB 0.5% max
Max Input Sound Level: 148dB S.P.L.


We have quite a few of these mics. We will try to select pairs that have a closely matching frequency response.
Each microphone comes with its own case