Pragmatic 2416A
Arbitrary Function Generator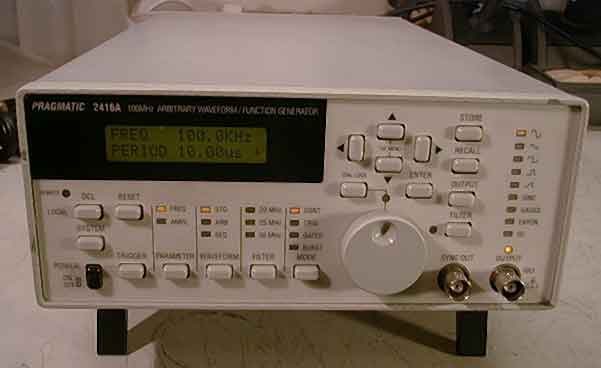 Pragmatic's fastest sampling AWG at 100MS/s. This general purpose arbitrary waveform generator features great performance as both a standard function generator or custom waveform generator. As a function generator, the 2416A provides 9 standard waveforms with numerous parameters and continuously variable frequency. As an AWG, it features 99 waveform storage capability in up to 64k of waveform memory. Three user selectable output filters provide additional signal conditioning for an optimized output signal.
This unit is intuitive to use, with a superb front panel layout. This instrument is in very good condition and performed flawlessly on the bench. Distortion at 1kHz was less then .02% THD.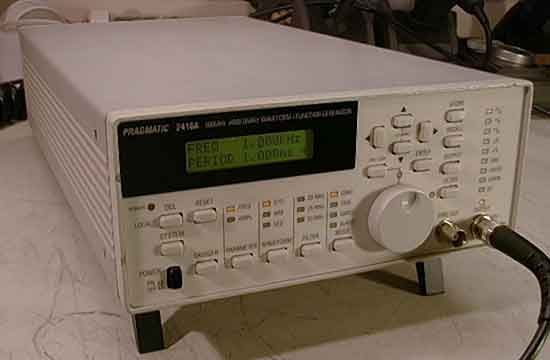 100MS/s sampling, 12 bit vertical resolution, GPIB & SCPI commands, Front Panel waveform editing tools, Sequence Generator, GPIB interface.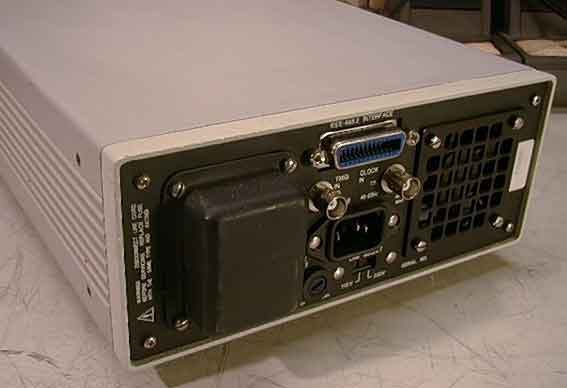 High sample rate device for generation of high frequency waveforms below 50MHz. Used in Medical, Biomedical, Semiconductor, Ferro electric, and Communications industries.