(2) Static Inc. Model 12 Neutralizing Bars
w/ "T"Series Power Supply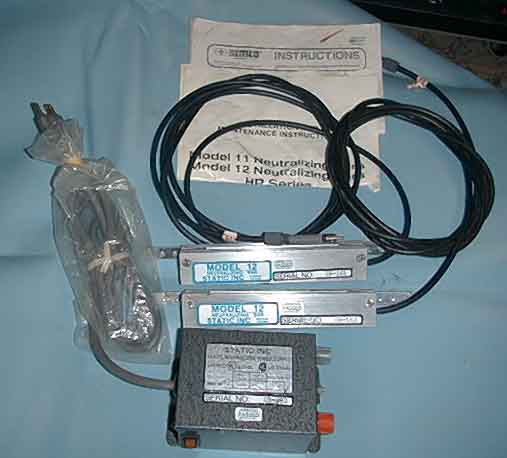 Included:
* (2) Model 12 Neutralizing Bars (S/N: 06-161; 06-163)
* (1) Model "T" Power Supply (S/N: 05-680)
* Instruction Pamphlet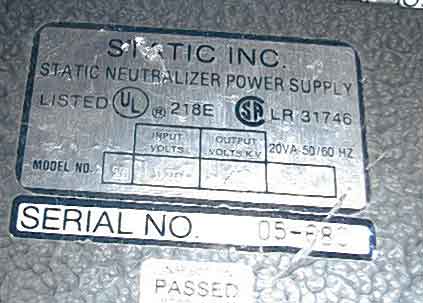 Characteristics:
Static neutralizing bars are designed for linear ionization over a long distance. They are highly effective when properly placed as indicated below. Static Inc. bars are of a rugged design and unique construction o insure maximum air flow and ease of maintenance. In combination with Static, Inc. "T" series power units, the Model 12 bars offer an optimum system of ionization.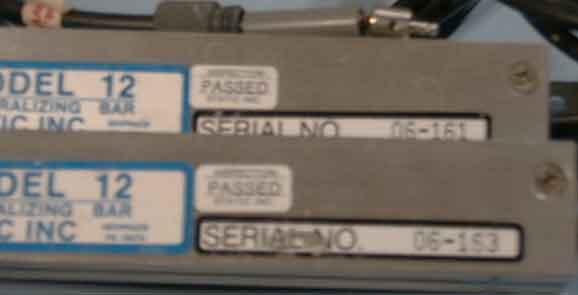 Auction Includes All Items Pictured