8481A Power Sensor
10 MHz to 18 GHz
No Reserve Price!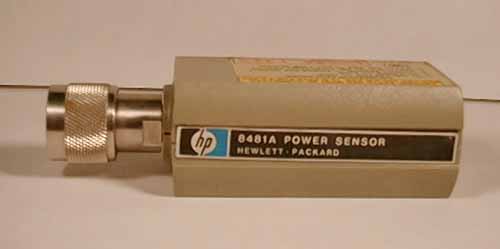 Description:
The Agilent 8481A thermocouple power sensor is designed for use with the EPM series, EPM-P series, 70100A, E1416A and the discontinued 43x power meters, and provides extraordinary accuracy and stability. The 8481A power sensor gives you extremely low SWR, and is traceable to the U.S. National Institute of Standards and Technology (NIST). A calibration port is included with the above power meters for calibration with the power sensor. This calibration provides traceability to NIST, and it eliminates the uncertainties due to temperature changes and the variance in making measurements with different meter/sensor combinations.
Features:
Excellent SWR for reducing mismatch uncertainty
Precision type-N connector as standard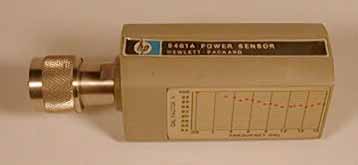 Notes: This item is untested. Since we do not have any way of testing this item, we are assuming this item bad. This item is sold "as-is". No Warranties, No Returns.

Shipping Policy
Shipping to be determined depending on geographical location. We will make every effort to ship within 24 hours of receipt of payment. We ship with FedEx & UPS only. We will be glad to ship with other carriers using the purchasers shipping account. Please contact us to make any special shipping arrangements. For shipping rate research, our shipping address is Boulder, CO USA ---- Zip Code is 80305.
Foreign Buyers: Unless special provisions have been made, you are responsible for making your own shipping arrangements and all costs related to customs, duties & special packaging requirements. Please do not ask us to quote you international shipping rates. Use the address information above to research you own shipping rates. You can email mstojak@ascentconcepts.com to get the packaging fee, package weight and size for your research. Items sold outside the USA are sold as is.