Electrohome ECP 4501
Video Projector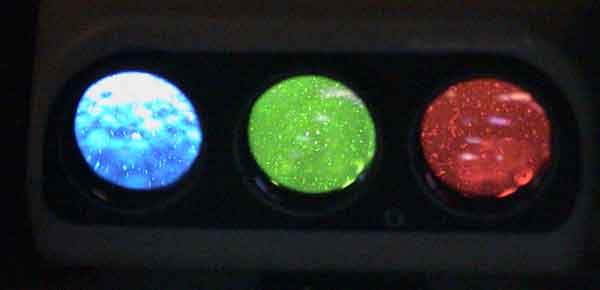 This is one of the finest video projectors available. This is a professional CRT projector. It has far better performance than LCD or DLP projectors. It is amazingly bright, and is ideal for home theater or graphics projection. It is fully HDTV compatible and accepts multiple aspect ratios.
Our unit was produced in 1996 and is tested and functional. The ACOM worked perfectly, and the projector produced a bright crisp image.
The ACOM automatically sets the convergence eliminating time consuming manual setup and touch-up. Believe me you will really appreciate this feature when you donít have to climb the ladder to adjust the convergence on your projector.
It is good cosmetic condition, and includes both the wired and wireless remote controls. This unit is being sold as is, so please bid accordingly.
This unit is very large and heavy, over 100 pounds. The buyer pays for all shipping expenses, which may be significant. No exceptions.
Optics
*High definition F1.0 hybrid lens center and edge focusing
Resolution
* Maximum resolution 1024 x 1280 pixels. 1000 vertical lines
Brightness Maximum
* 650 lumens peak light output * 370 foot lamberts on a 6' diagonal 10 gain screen total light output
Focused Data
* 480 lumens peak light output * 280 foot lamberts on a 6' diagonal 10 gain screen total light output
Display
* Functional 3 lens design allows simple adjustment for flat, curved or rear screens from 5 to 25 feet diagonal * Electronic pincushion circuits separately correct top, bottom and sides for flat, curved, or rear screen applications * Keystone circuitry to correct pictures for angles up to t 15 degrees vertically from screen axis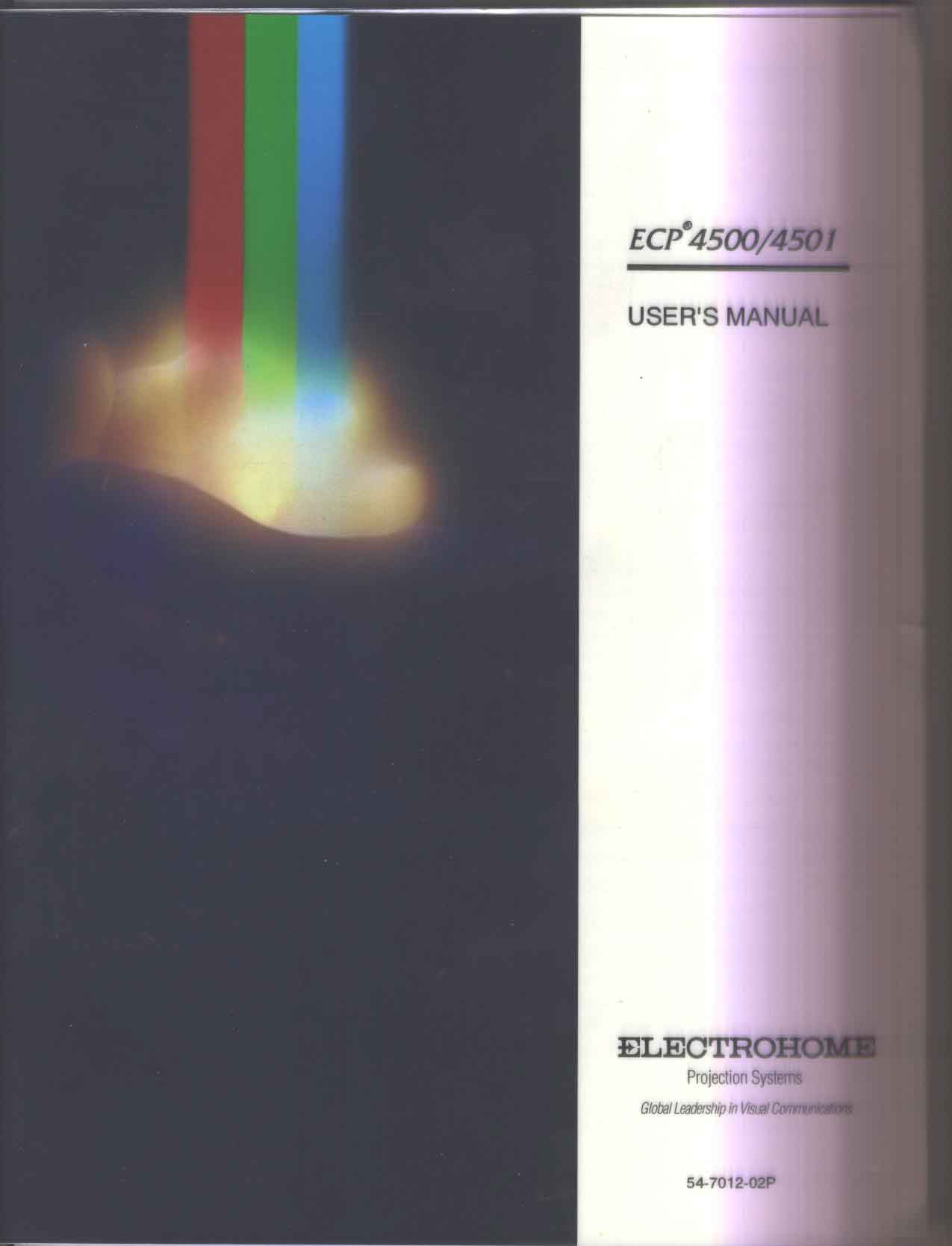 Video Circuits
Input * Input level 0.5 to 2.0 volts p-p, 75ohms g 1% terminated
* Automatically switches to separate sync or sync on green Separate sync is automatically accepted in either polarity

Frequency Response
* 70MHz bandwidth +-3dB * Linear non-differential amplifier accommodates 8 nanosecond pixels and digital clock rates over 130MHz
D.C. Restoration
* Keyed clamp Gain * Minimum video gain 40dB or 100X * Maximum video output 130 volts p-p-drive
Deflection Circuits
Vertical Deflection
* Size: automatically regulated over frequency range and adjustable from 20% underscan to 10% overscan * Frequency Range: automatically locks from 45 Hz to 120 Hz * fast Retract 300 ms
Horizontal Deflection
* Size: automatically regulated over frequency range and adjustable to 10% overscan 10% underscan * Frequency Range: automatically locks from 15KHz to 80KHz * under 2.5 ms retrace.
High Voltage
* 34.0Kv regulated to better than 1%
Power Requirements
* 90 VAC to 132 VAC can be externally reconnected for 180 VAC to 264 VAC * Line frequency 50 to 60Hz nominal * Power 450 watts maximum
Operating and Service Controls
Infrared Remote Control

* Power * Converge

* Contrast * Pincushion

* Brightness * Bow

* Color * Size

* Tint * Focus

* Detail * Keystnne

* Volume * Move

* Mute * Vert. Blank

* Standby * Horiz. Hold

* Reset * Vert. Hold

* Recall * Fast/Slow Sync

* Help * Projector k

* Source # * Exit

* Optional remote control receiver can be connected to projector for rear screen applications

* On screen display prompting assists set-up with step-by-step alphanumeric instructions and graphic focus aids
Service Controls
(Screwdriver Adjust)

* RGB Drive Levels * RGB Screen Controls * RGB Cut-Off Switches * RGB Electrical Focus * Vertical Linearity

Indicators

* Power On * Ready * Error * Vertical Hold Manual * Horizontal Hold Manual * Vertical Scan Fail * Horizontal Scan Fail Environment
Inputs
Unit comes with 1 input module allowing 2 RGB sources to be connected and Quad Standard Decoder module.
Optional Source Selection
The Electrohome IR Remote Video/Data Switcher allows use of 6 additional input modules for master control of projector.
Maximum Operating Range
* Temperature: 0 to 35 degrees C * Humidity: 0 to 90% non-condensing * Altitude: 0 to 3000m (0-10,000 ft.)
Storage
* Temperature -30C to 65 degrees C
Mounting
* The ECF" 3000 can be ceiling mounted on its optional ceiling mount or on a castered cart for portable applications.
Weight
* 99lb. * Shipping Weight 120 lb./54.4 kg
Due to constant research, specifications are subject to change without notice. ECP is a registered trademark of Electrohome Limited.