Electrohome ECP 4101
Video Projector
This is one of the finest video projectors available. This is a professional CRT projector. It has far better performance than LCD or DLP projectors. It is amazingly bright, and is ideal for home theater or graphics projection. It is fully HDTV compatible and accepts multiple aspect ratios.
The ECP-4101 is a commercial, graphics-grade video projector that originally sold for $22,000. It has cool features including the ACON automatic convergence system. (Originally a $2,000 option).
The ACOM automatically sets the convergence eliminating time consuming manual setup and touch-up. Believe me you will really appreciate this feature when you donít have to climb the ladder to adjust the convergence on your projector.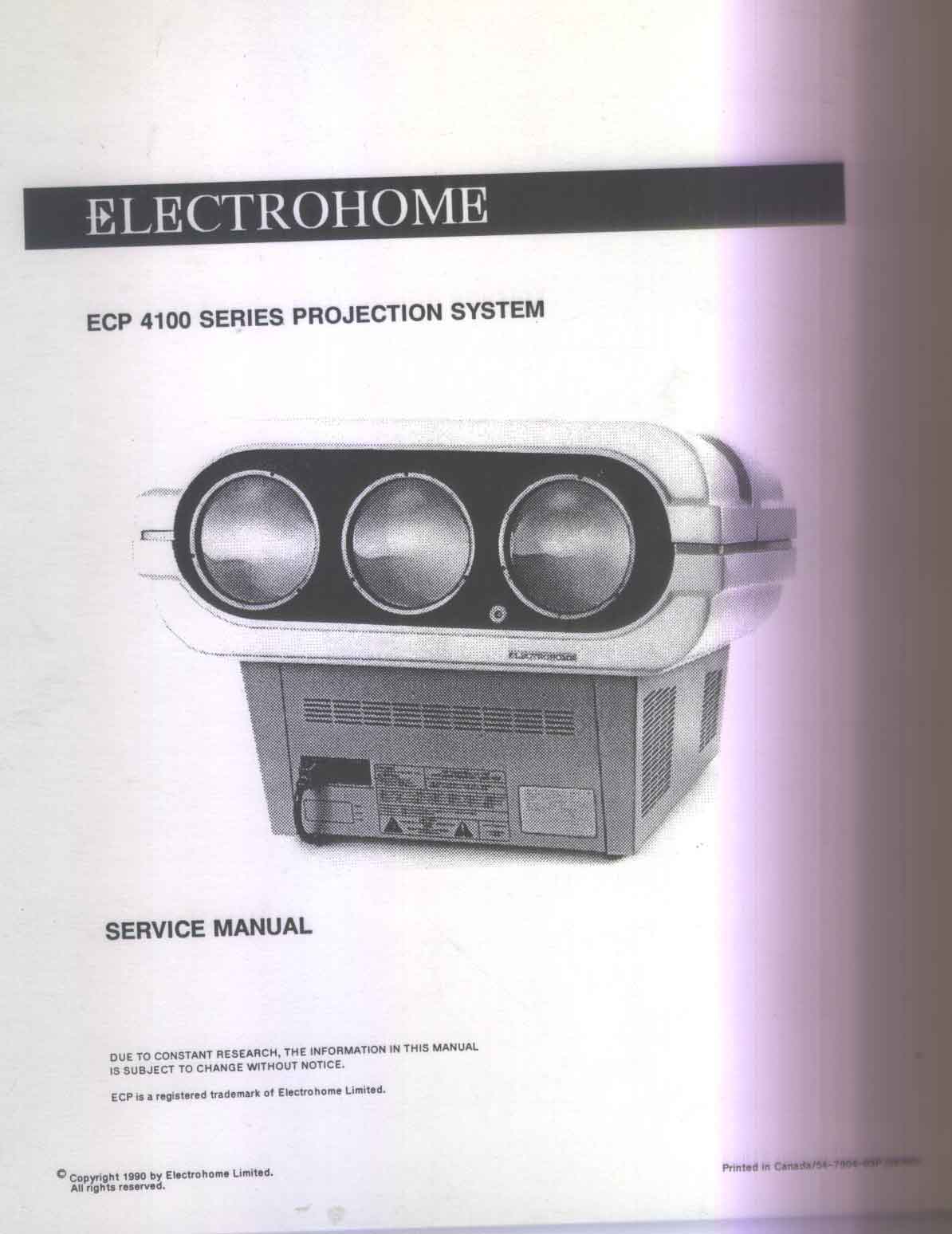 Our unit was produced in 1994 and is tested and functional. The ACOM worked perfectly, and the projector produced a bright crisp image. It is good cosmetic condition, and includes both the wired and wireless remote controls. This unit is being sold as is, so please bid accordingly.
This unit is very large and heavy, over 100 pounds. The buyer pays for all shipping expenses, which may be significant. No exceptions.
| | | | | | | | | | | | | | | | | | |
| --- | --- | --- | --- | --- | --- | --- | --- | --- | --- | --- | --- | --- | --- | --- | --- | --- | --- |
| ECP 4100 | 5.5 | 07MS | Digital | 725 | 15,000 | 15-80 | 45-120 | 65 | 60-250+ | 1280x1024 | Y | V/S/R | Y | N | 18995 | 3989 | 2592 |