Chatillon DPP-50 Force Gauge
w/ LTCM-4 Test Stand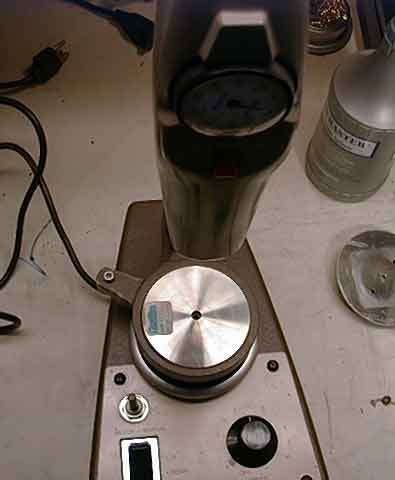 Capacity x Graduation: 50 lbs x 0.50 lbs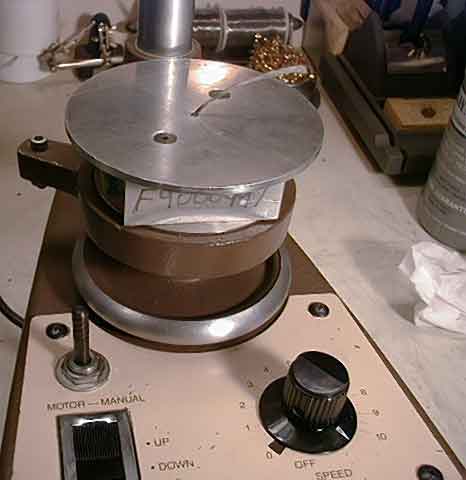 The DPP-50 force gage is in excellent condition and performs flawlessly. The LTCM-4 Test stand needs some work. The motor seems to hang up a little bit.
Included:

* Chatillon DPP-50 Force Gauge
* Chatillon LTCM-4 Test Stand

Accuracy: ±0.1% of full scale
Tare Capacity: 10% of full scale
Full Scale Deflection: 0.1"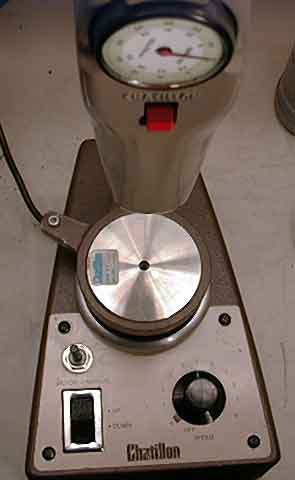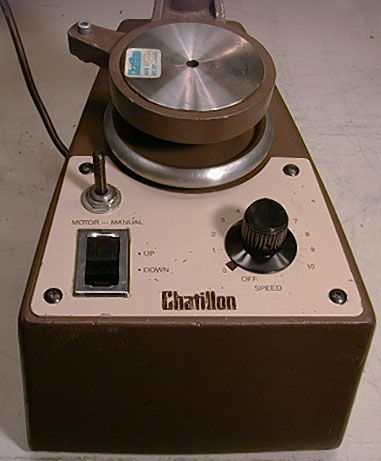 Characteristics:
The DPP push/pull gauges are designed to provide accurate readings of compression or tension forces applied to either end. Measurements are read clockwise or counter-clockwise on concentric dials for fast observation without error.
Maximum Hold: The maximum reading pointer will hold maximum readings in either direction. It can be returned to zero by manually rotating the pointer.
Durable Housing: The DPP is made of strong, die-cast aluminum for rigorous use. It fits naturally into the operator's hand and affords a firm, comfortable grip--even at maximum loads.