BK Precision 1400
Oscilloscope Calibrator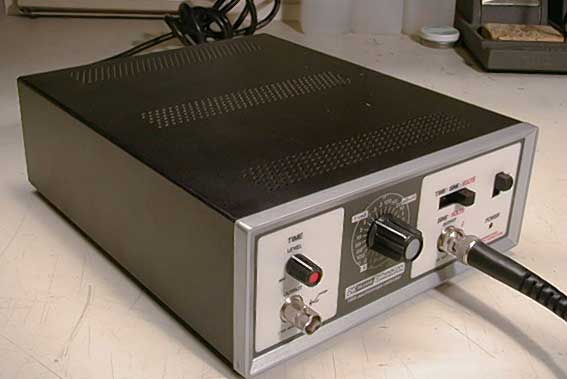 This Auction is for a BK Precision 1400 Oscilloscope Calibrator. Although this is not an ultra-precision calibrator, it is a neat little calibrator that is excellent for verifying the performance of your Oscilloscopes in the field or for spot testing performance on your bench. The calibrator performs 3 basic functions:
1. A square wave timing signal from .5 sec to 10 nSec (100 Mhz)

2. A 1 KHz Sine wave output.

3. A 1 KHz square wave Amplitude signal from 100 Volts to 1 mV.
All these functions are provided in a 1,2,5 Sequence.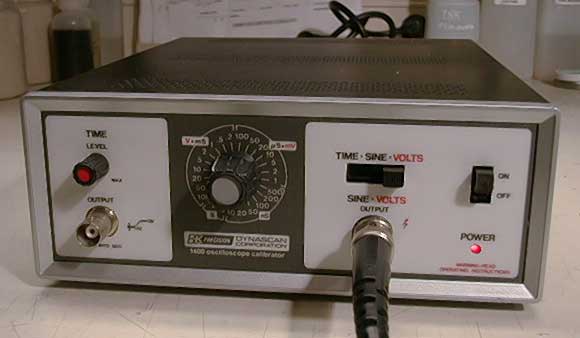 This unit is in excellent physical condition. All functions perform correctly. It may not be in perfect calibration. Below are photos demonstrating each function.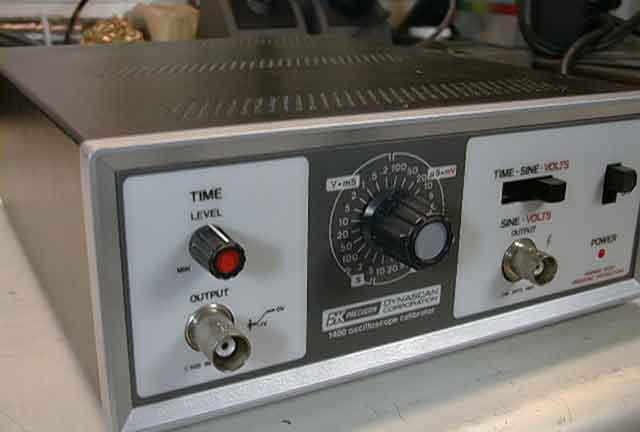 Frequency Display of 1 KHZ Output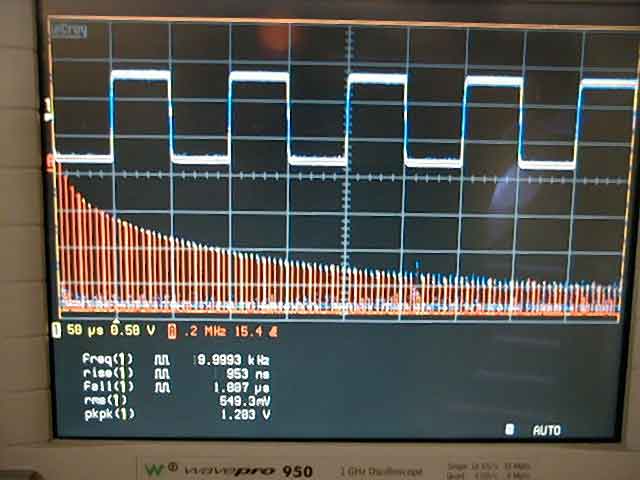 Sine Output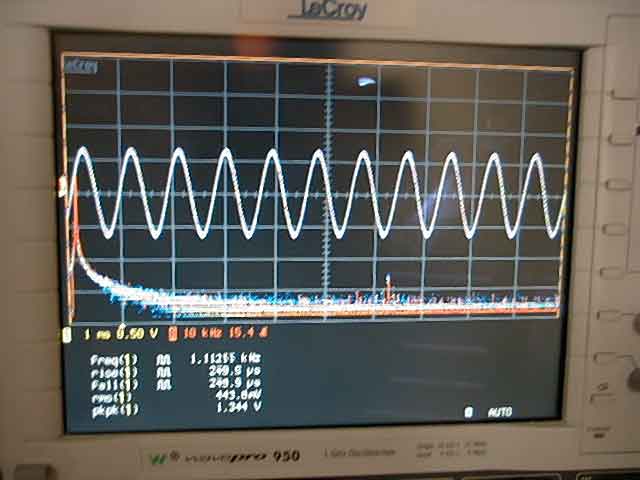 Display of Amplitude Signal