Anritsu MP1632C
3.2 GHz Digital Data Analyzer
$19,000 Start
BIN=$22,000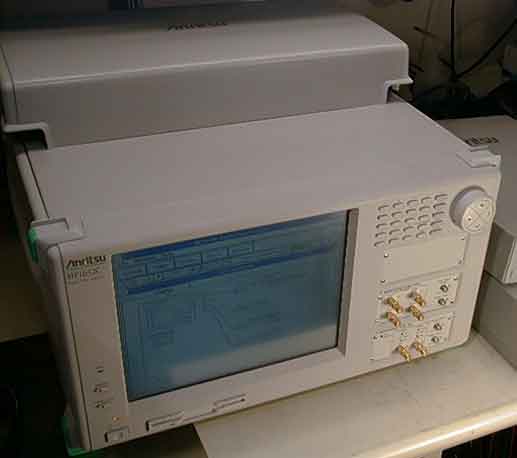 The MP1632C digital data analyzer, a 3.2 Gb/s BERT that not only conducts bit error rate testing but can also measure burst signals and evaluate waveform quality. Featuring a wide frequency range of 10 MHz to 3.2 GHz, the MP1632C is an excellent tool in R&D and manufacturing of SONET/SDH systems, WDM components, G/bit Ethernet and Fiber Channel systems, as well as digital ICs.
Combining a pulse pattern generator and error detector in one instrument, the MP1632C has strong analysis capability, including built in eye margin and eye diagram measurement functions. For further accuracy, the eye opening (margin) is shown as a function of bit error rate that is not supported by a digital oscilloscope. The built in pulse pattern generator outputs high quality data and clock waveforms. Typical rise/fall time for data and clock is 80ps.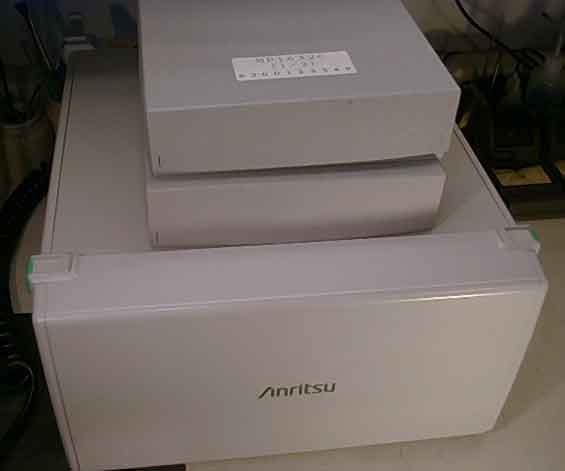 Included in this system :
MU163220C 3.2G Pulse Pattern Generator

MU163240C 3.2G Error Detector

MP1632C-01 GPIB Interface Board

MP1632C-02 Ethernet Interface

MP1632C-03 3.2G Internal Synthesizer

MP1632C Recovery Disks

MP1632C Application Disks

3.2G BERTS Application Software Demo Disc

MP1632C Operation Manual

MP1632C Programmer Manual

MU163220C & MU163240C Operation Manual

Original Manufacturer's Test Performance Sheets For the MP1632C, MU163220C and MU163240C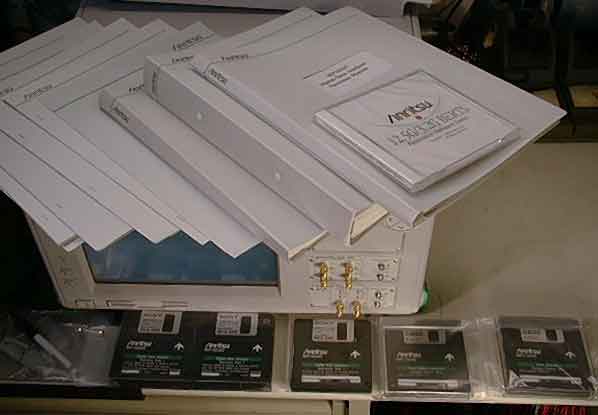 3.2 Gb/s PPG and ED in one cabinet
Eye diagram measurement and burst signal measurement supported
8Mb Programmable Pattern
ED has 25mVp-p of sensitivity
Supports burst signal measurements
High quality data and clock waveforms
Compact size, portable and lightweight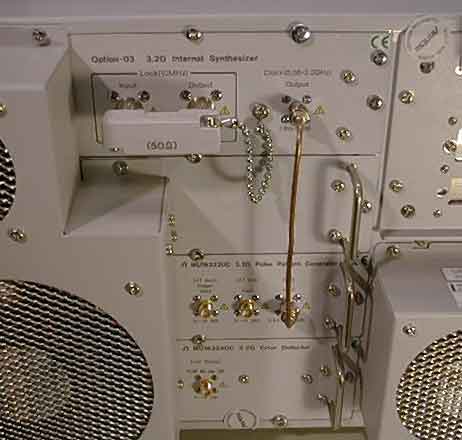 This system was purchased from the factory and installed in a stationary, single purpose lab environment and is in like new condition both functionally and cosmetically. If you have any questions, please feel free to contact us or click here for the PDF.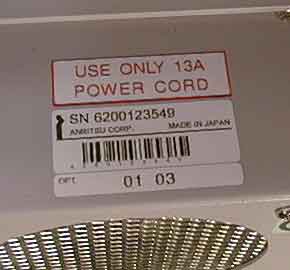 Option 02 Ethernet Interface is clearly visible in the photo below picturing the back of the unit. I don't know why it was omitted from the option sticker