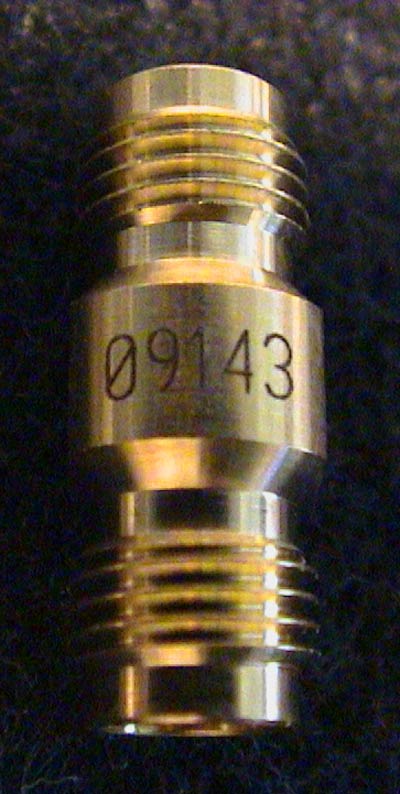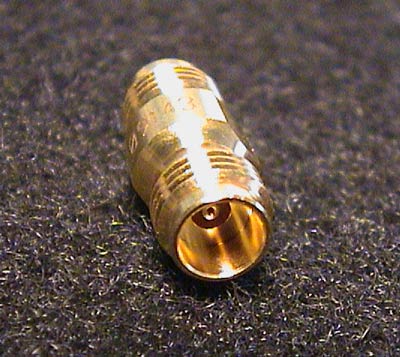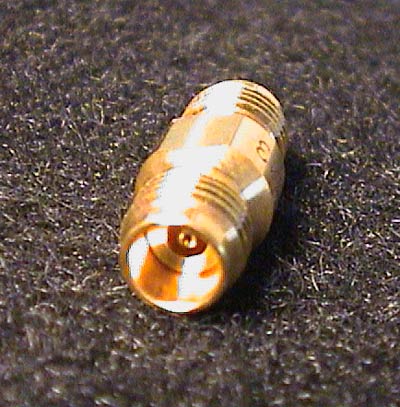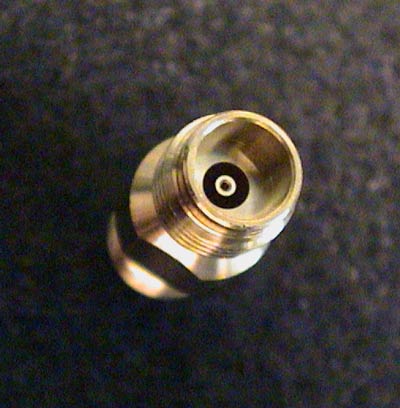 NEW Agilent (HP) Adapter
2.4mm (f) to 2.4 mm (f)
11900B
Characteristics:
This is an Agilent (HP) Metrology / Instrument grade adapter. Please be aware that this is an Agilent (HP) part but it does not have Agilent (HP) printed on it. Microwave adapters and connectors have a limited life. Even minor wear can greatly effect performance. Often the items sold on eBay are listed because they are used or damaged and no longer make cal spec.
Equipment Notes:
This adapter is new in the wrapper.
Warranty:
This item is sold with a 3 Day Satisfaction Guarantee. So bid with confidence.
As our many customers will attest, we will do our very best to resolve any customer problems. But our official policy is:
This item comes with a 3 day right of return policy.

All returns must be made within 3 days of receipt.

All warranties are void if the calibration / warranty seals are broken.

Equipment must be shipped correctly and returned with all accessories.

Customer is responsible for all shipping charges on returns.

Foreign Buyers please be aware: We offer no warranty or returns on items shipped outside the USA
Shipping and Payment:
Buyer will pay $10.00 packing and shipping in the continental United States. We will make every effort to ship within 24 hours of receipt of payment. We ship with FedEx & UPS only. We will be glad to ship with other carriers using the purchasers shipping account. Please contact us to make any special shipping arrangements. For shipping rate research, our shipping address is Boulder, CO USA ---- Zip Code is 80305.

Foreign buyers: Unless special provisions have been made, you are responsible for making your own shipping arrangements and all costs related to customs, duties & special packaging requirements. Please do not ask us to quote you international shipping rates. Use the address information above to research you own shipping rates. You can email sales@ascentconcepts (no spam) .com to get the packaging fee, package weight and size for your research. Items sold outside the USA are sold as is.

Payment accepted are Paypal, cashiers checks and money orders only. No international buyers please.
About Us:
Ascent Concepts and Technologies is a Research & Development Lab. As a service to the companies and institutions we work with, we broker their excess equipment & act as application specialists on their new equipment needs. We are now offering quality used equipment to the public with the same level of professionalism and service.
Please feel free to email at thomasknox@ascentconcepts (no spam) .com or call Thomas @ 1-303-554-0307 with any Technical questions. Please feel free to email at waltwhite@ascentconcepts (no spam) .com or call Walt @ 1-720-276-8288 with any Shipping or Logistical questions. We make every effort to evaluate and guarantee our equipment. Although we do not provide NIST traceable calibration, we do have extensive in house calibration equipment and make every effort to test and verify performance on equipment we sell. However we do not warranty any items shipped outside the United States.