Keithley - Model 3322
LCZ Meter w/ 11 Test Freq to 100kHz
With Keithley 3326 Test Tweezers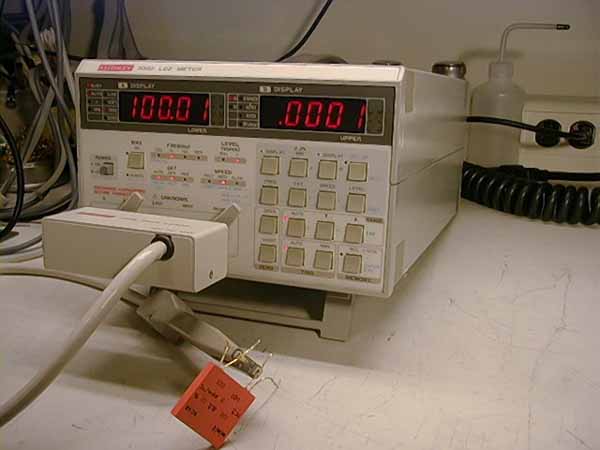 Items Included:
* Keithley 3322 LCZ Meter
* Keithley 3326 Test Tweezers
* Manuals on CD-ROM
Features:
* 4½ digits
* 0.1% accuracy
* DC bias capabitlity
* IEEE-488 interface built-in
* Eleven frequencies in 1, 2, 5 steps to 100kHz
* Binning and deviation capability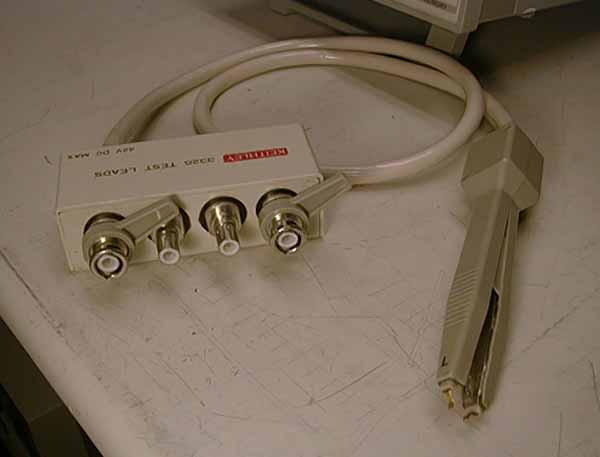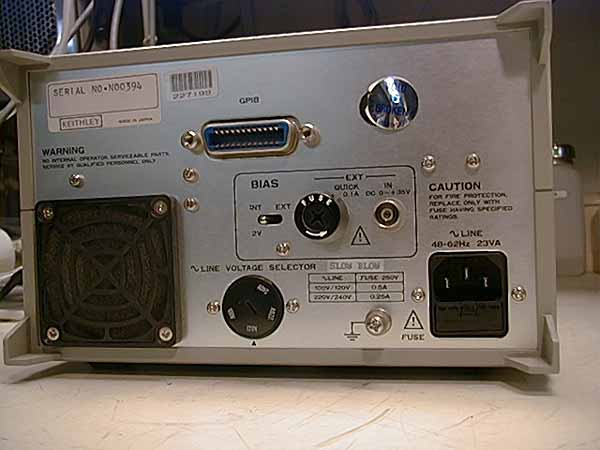 Characteristics:
The Model 3322 is for precision component, circuit, or materials testing in R&D labs, component test labs, inspection, qualification and reliability labs, and on the production line. It is very easy to use and provides accurate measurements of L, C, or |Z| and Θ along with D, Q, G, or ESR. The Model 3322 also directly reads R and X, and has a % deviation and binning function.
Notes:
The Keithley 3322 LCZ (LCR) Meter is a very nice High Performance and compact instrument. This Keithley meter has been fully tested and is excellent physical and electrical condition. Please feel free to contact us with any questions you have.