"New Selling Account" --- We are ACTAST - Check out our seller rating here!!
American Dynamics
Security Camera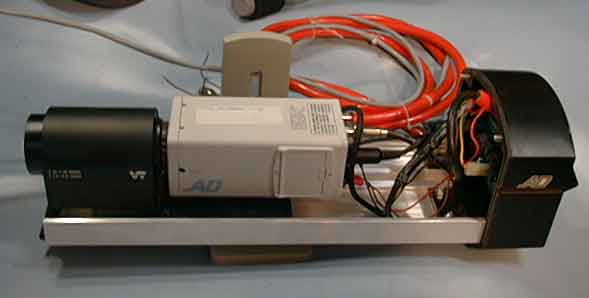 Camera Specs:

High Performance
1/2" Interline Transfer
470 TV Lines - 1.0 Lux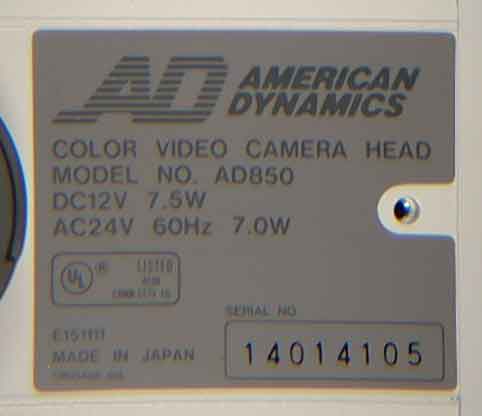 Automatic Electronic Shutter

Backlight Compensation

Phase Adjustable Line-Lock, Genlock or Crystal Sync

C or CS Lens Mount

EE or DC-Type Auto-Iris Lens Drive

Auto & Manual White Balance

Internal Isolation Transformer

Composite NTSC or Y/C Output

Aperture Correction

24 VAC Input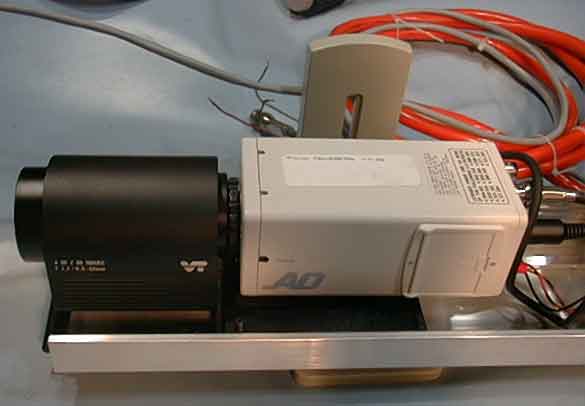 Lens Specs:
Length - 8.5 to 51mm

Aperture f1.2 - 360

Zoom Ratio - 6x

Iris Control - Motorized

Lens Format - 1/2 Inch

Mount - C

Horizontal View Angle - 41.2 Degree to 7.2 Degree

Minimum Object Distance - 1.0 M (3.25 ft)

Filter Screw Size - 49 x .75mm

Weight - 620g

Lense is clone of American Dynamics LZ855112MP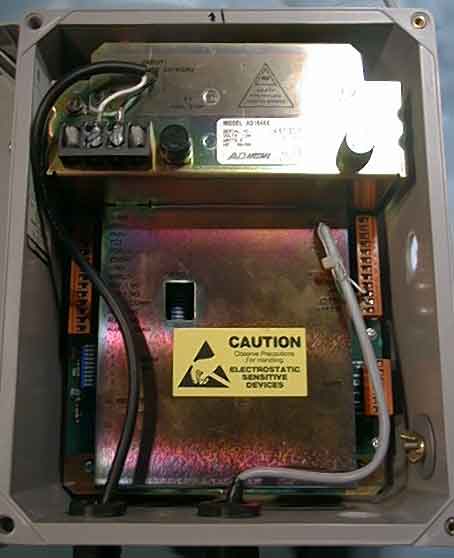 American Dynamics
VARIABLE-SPEED RECEIVER/DRIVER
The AD1646 series is a series of single-device, variable-speed, receiver/drivers. Designed for indoor or outdoor use, this unit operates a single 12 VDC pan/tilt with a motorized lens and two auxiliary outputs at remote sites. Camera controls include pan/tilt and lens (zoom, focus, and iris). When the receiver/driver is used with a suitably-equipped preset pan/tilt and/or lens, Target (Preset) storage includes the pan tilt, and lens view information for scenes. On command, the camera returns to a specific view.
The receiver/driver provides two Form-C relays for auxiliary operation. The relay outputs have both Normally Open and Normally Closed contacts for operating different types of auxiliaries. The auxiliaries can be either latching or momentary types for operation of Autopan on/off, window washers and wipers, door releases, gate controllers, etc. The AD1646 series is designed to operate with either AD Manchester or ASCII-based control codes transmitted via RS- 232 lines. An on-board heater enables the unit to operate in low temperatures.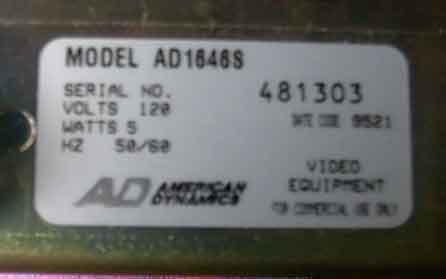 Single-device 12 VDC variable speed receiver

Choice of AD Manchester or RS-232 Data Control Code formats

Drives standard and continuous rotation 12 VDC pan/tilts

Built-in preset support standard

Auto pan between presets

Adjustable zoom lens control

Auto-sense circuit

71 programmable Targets (Presets)

Two auxiliary devices

24 VAC, 120 VAC, 230 VAC input power supply voltages available

Indoor/Outdoor enclosure

Internal heater

Local test mode

Retains preset programming if power is interrupted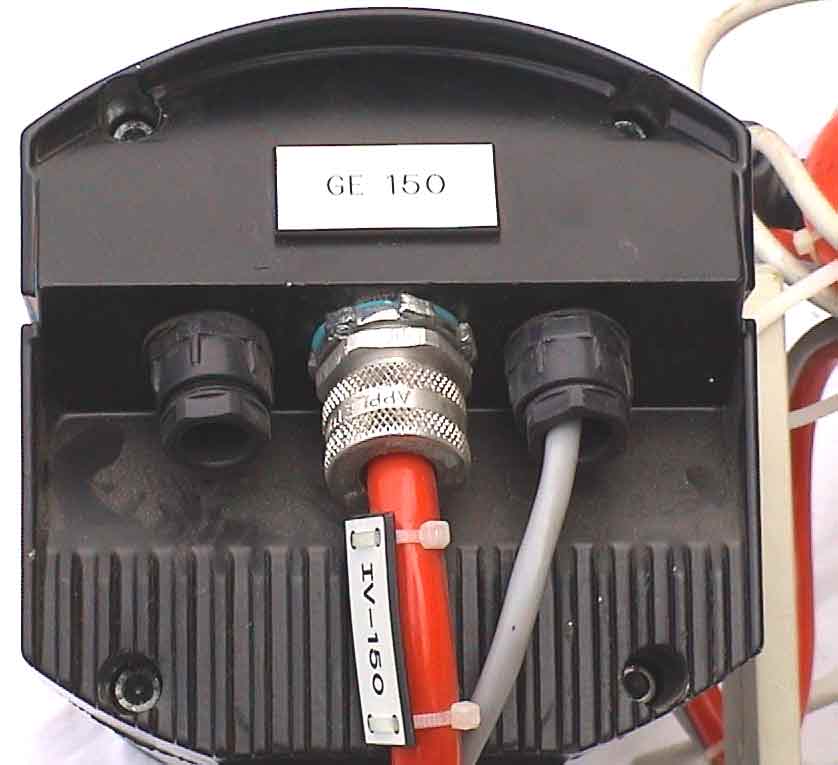 AD1337 Camera Housing Specs:
Standard Environmental Housings
14" Internal Lengths
Anodized Aluminum Finish (AD1337)

Extruded Aluminum Construction

NEMA-4 Protection Rating

Marine Climate Resistant

Hinged Cover Housing for Easy Access

Four Level Camera Height Adjustment

Accommodates Larger Zoom Lens

Electrically Isolated Camera Platform

Optional Sun Shield & Heater Available

Low Current PTC Heater